#TravelConfidently: Your Guide to Safe Travels
Across the globe, travel businesses are committed to doing their part to provide a safe travel experience. Together, the industry has established #TravelConfidently, a social hashtag used to highlight how travelers and businesses can combine efforts to keep travelers safe.
Being proactive, and protected are the main themes of this initiative.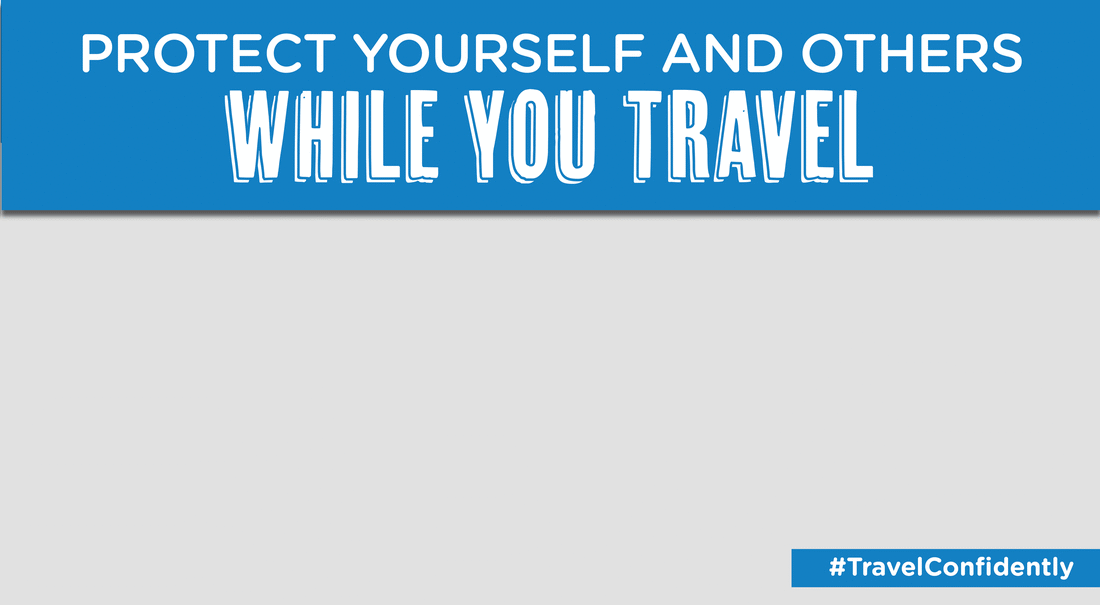 Across the travel landscape, safety strategies will include practices such as:
Reinforcing hand hygiene which can decrease the risk of transmission of respiratory viruses by ~50%
Utilizing personal protective equipment (PPE) such as masks and gloves
Installing physical barriers, such as transparent screens to provide proper separation between customers and employees
Encouraging social distancing by posting new signage to ensure proper separation in lines and common areas, discouraging congregating in crowded areas, reconfiguring public spaces, or limiting the number of employees and guests in various areas
Thinking creatively to limit staff physical contact with customers where practical while still delivering superior service
Educating both employees and customers about their shared responsibility to help protect each other in a COVID-19 environment.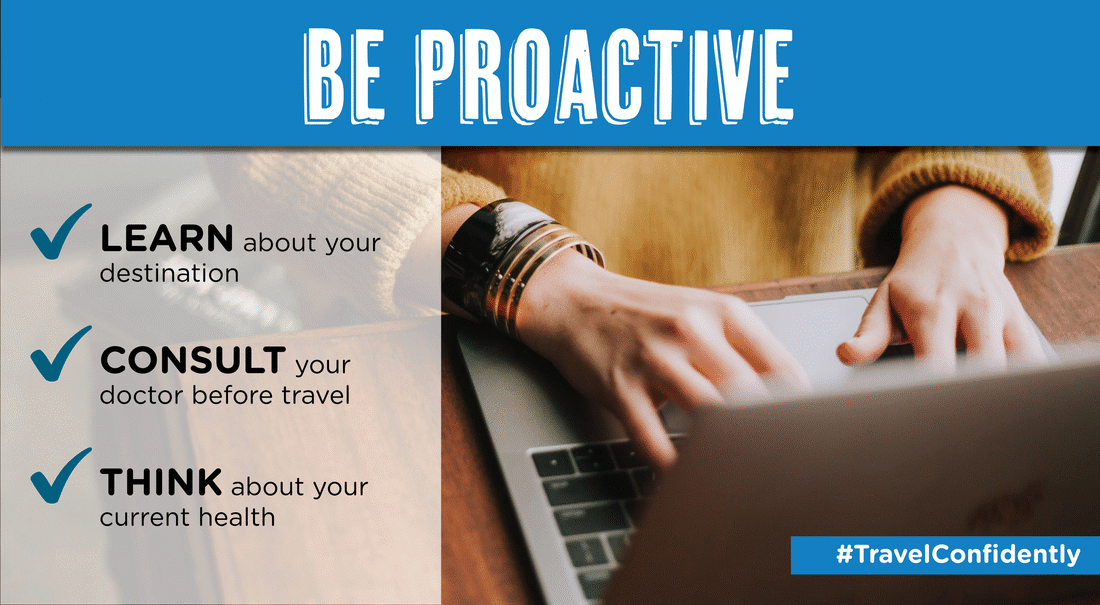 Travel businesses are implementing touchless solutions, where practical, to limit the opportunity for virus transmission while also enabling a positive travel experience.  Such measures may include adopting contactless technologies or procedures for:
Ticketing
Identification
Check-in
Payment for goods and services
Automated ordering and pick-up for food and services
A broader range of travel and hospitality amenities
Travel businesses are adopting and implementing enhanced sanitation procedures specifically designed to combat the transmission of COVID-19.​ To promote the health and safety of our customers and employees, every segment of the travel industry should deploy enhanced sanitation procedures that include:
Establish a policy implementing more frequent hand washing by all employees
Sanitizing more frequently, using products and disinfectants that meet requirements for effectiveness against COVID-19; special attention to high-touch surfaces
Providing hand sanitizer in public areas throughout facilities
Modifying business hours when necessary to carry out thorough sanitation and disinfection procedures
Providing new training for employees on implementing these measures with oversight on execution
Researching technological innovations and testing new procedures, as appropriate, to enhance sanitation
Travel businesses are promoting health screening measures for employees and isolating workers with possible COVID-19 symptoms and provide health resources to customers.
Travel businesses will adopt health screening procedures that require all employees:
To monitor their health
To not report to work if they are ill and/or showing any symptoms
To self-isolate if showing symptoms of COVID-19, if awaiting test results, or if diagnosed with COVID-19
Travelers also have a role to play in preventing the spread of COVID-19. To help them fulfill this responsibility, travel businesses offer appropriate resources to customers to better enable them to monitor and screen their own health, including:
Signage communicating COVID-19 symptoms
Guidance to local public health resources in case testing or treatment is needed
Materials describing good health practices to protect themselves and others
Communications encouraging travelers to stay home if they are sick and to postpone travel until they are well
Travel businesses should also establish a set of procedures aligned with CDC guidance should an employee or customer test positive for COVID-19.
Responding effectively to COVID-19 is a shared responsibility. This guidance reflects the essential role the travel industry must play to help promote the health and safety of our customers and employees. But no industry can overcome this challenge alone.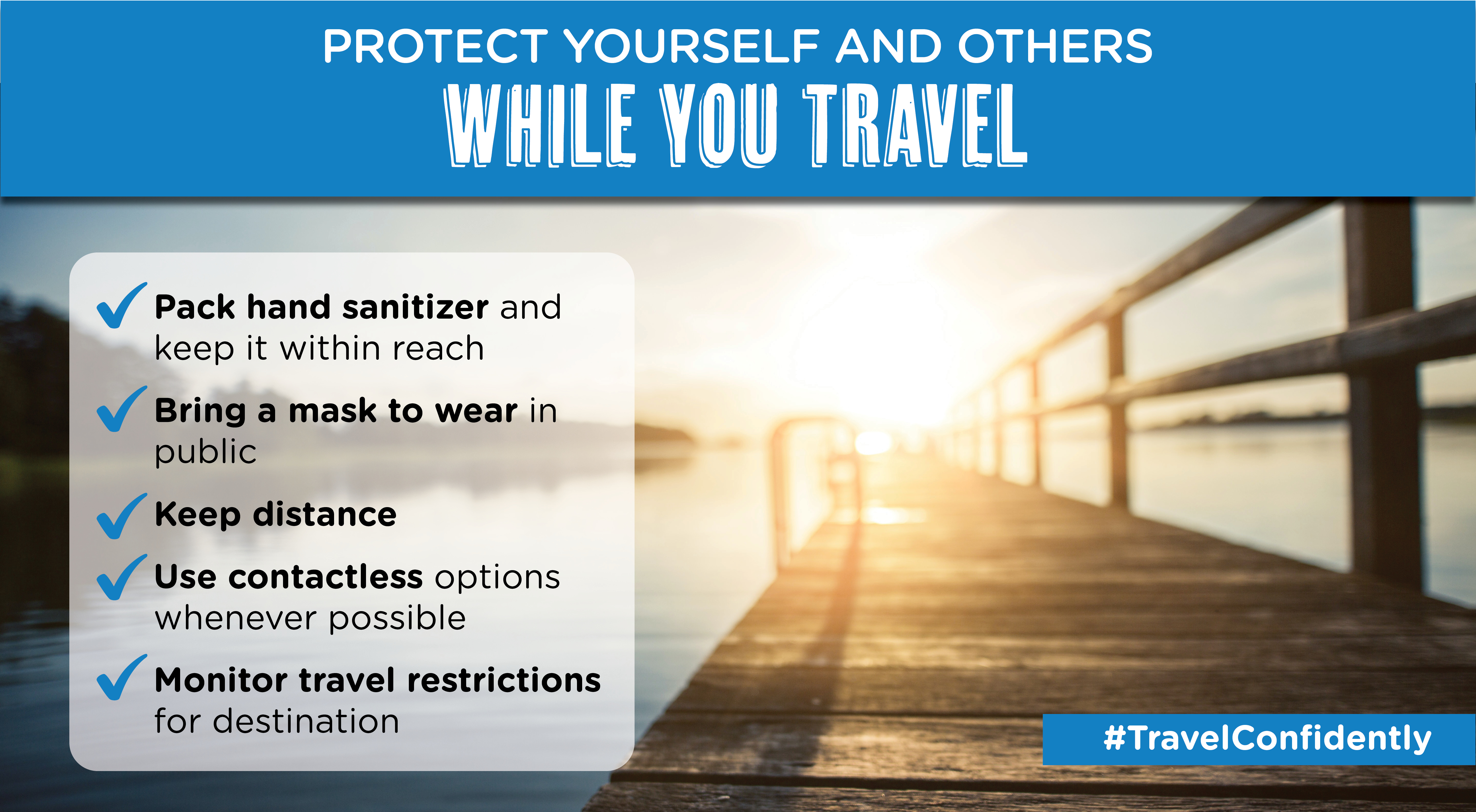 Travelers also have a responsibility. They must adopt new travel practices and follow science-based guidelines to help protect the health of their family and those around them, including fellow travelers and industry employees.
In the spirit of collective action needed to defeat COVID-19, we urge travelers to do their part and follow government and industry guidance to help protect themselves and others.
By working together, we can overcome the challenge, begin to reopen our economy and responsibly get America traveling again.
No matter where you go this summer, make sure to #WearAMask, keep distance and wash your hands frequently so that everyone can #TravelConfidently. For more tips and assistance in planning your travel, contact your AAA Travel Agent at 1-800-222-7448.