CleanComplete Verification with AMResorts
AMResorts recently shared this wonderful video outlining their networks CleanComplete Verification™ process.  AAA Travel is able to share this sneak peek our partner's video, which will be placed on the in-room TVs and tablets throughout their properties.
https://vimeo.com/442457824/9200d8d4a2
CleanComplete 360-degree is a quality, safety and hygiene system that takes into account every aspect of resort operations, backed by the highest-level third-party certification. AMResorts will be evolving and innovating procedures continuously and will share the newest developments as they are implemented. These protocols begin the moment you start planning a vacation to the time you return home!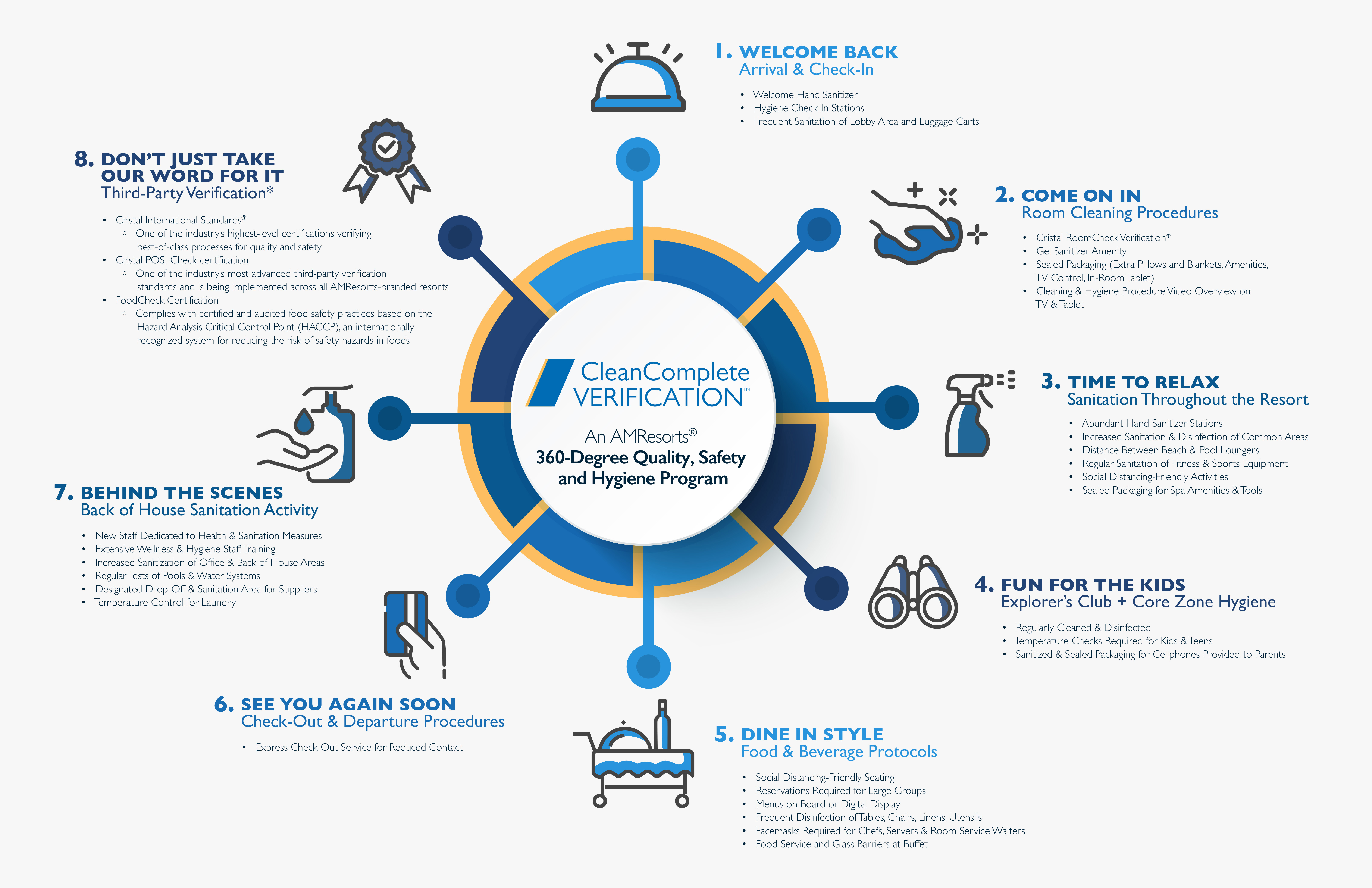 Beyond this existing certification, the resort network is also working closely with Cristal International Standards to secure an even higher level of quality, safety and hygiene verification prior to re-opening resorts. This is the Prevention of the Spread of Infection Audit Protocol (POS), or the Cristal International Standards POSI-Check certification, one of the industry's most advanced third-party verification standards, and is being implemented across all AMResorts branded properties specifically to address the post-COVID-19 world. AMResorts is one of the first to employ the standards.
Learn more about AMResorts and their network of properties by speaking to a AAA Travel Agent. Call your agent at 1-800-222-7448.